The Technical Repair Solutions Team is pleased to provide estimates for any of your industrial machine or electronic repair needs. Our team carefully assesses your specific problem and provides a detailed, fair estimate to repair your equipment.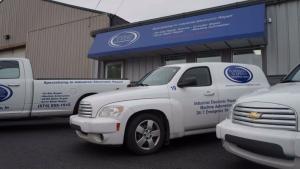 Preventative maintenance of your industrial machinery is of the utmost importance to Technical Repair Solutions as well. We provide fair, individualized estimates for your machinery requirements.
Please fill out our service estimate form below with information regarding your service needs to find out how our team can best assist you. Upon receiving your estimate request, you will receive a reply with an estimate based on your specific needs.