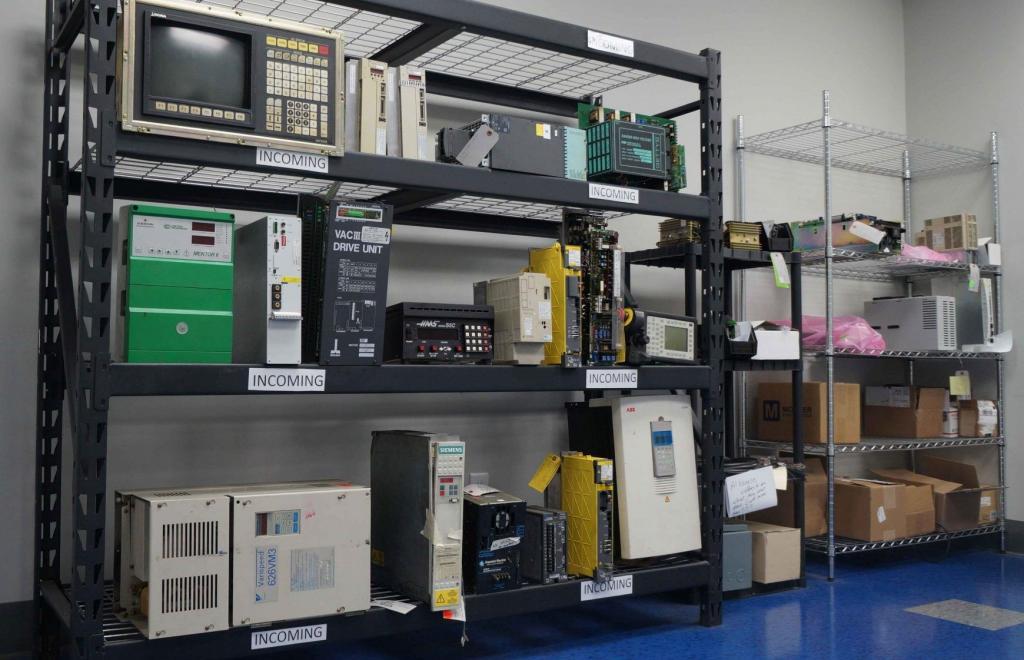 Our industrial repair services are among the very best in the industry. Technical Repair Solutions separates itself from the competition with rapid turnaround times and testing methods that are unmatched across the industry. TRS prides itself on being able to provide full testing to many of its repairs. We are equipped with lathes, machining centers, and robots that we use to accomplish this.
Simulated testing although useful, only mimics real-world conditions and doesn't put the necessary stress on components for failure analysis. TRS also has stand-alone AC, DC, and Servo motor test sets with feedback devices that match up with many drives. All test reports are available upon request.
Beyond testing, Technical Repair Solutions stocks a large supply of repair parts. These parts allow us to repair your industrial machines and electronics, such as ABB drives and robotics, circuit boards, and CNC machines, much quicker than the competition can. Our goal at TRS is to have your repair and your facility back up and running within a very short timeframe.
For further information about our industrial electronics repair process please see our FAQ page, fill out an Estimate Form, or feel free to call our team at 574.855.1512