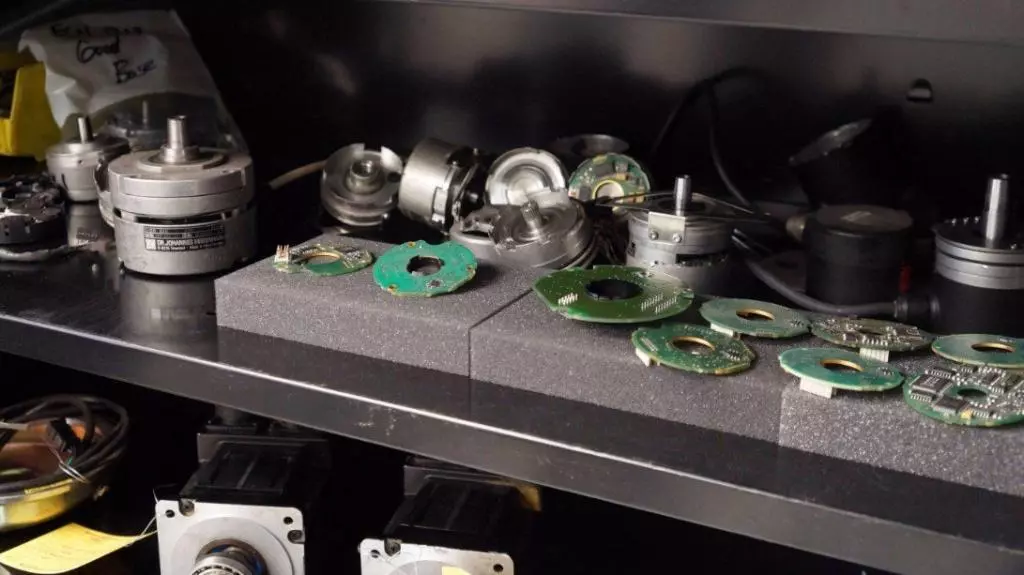 Technical Repair Solutions is fully equipped to repair servo-motors and encoders from just about every manufacturer. We also repair resolvers, tachometers, and Hall-effect devices if they are damaged, or need service. Our encoder repairs include the following services:
Output repair and calibration
Bearing Replacement
Connector Repair and Replacement
Shaft Repair or replacement
Optical component repair or replacement
Optical Test and Alignment
We have been providing comprehensive AC & DC, Servo Motor Repair, and CNC & Spindle motor repair services for over ten years. Most servo motors can be repaired for a fraction of what it will cost to buy a new one. There is no charge to evaluate your Servo Motors for repair.
TRS has custom-built test fixtures that enable us to perform in-depth initial back drive testing and critical alignment verification before disassembly. We then test the stator windings at full voltage and current, verifying breakdown condition under "real life" full load conditions.
We record test data including, winding waveforms, feedback signals, reverse generated voltage readings, shaft, and encoder alignment data. This data is used to guarantee everything needing service in your motor is accurately repaired.
Call us today to set up a free evaluation at 574.855.1512